If you have a brand logo or design that you would like to carry around but not necessarily wear, printing it on a bag or your laptop sleeve is one of the ways you can make it work for you.
Here are 6 basic versatile carry-accessories that you can customise with us!
1. COTTON CANVAS TOTE BAGS (A3): BEIGE / BLACK
Actually the perfect carry-accessory for any occasion -- strong, durable, and lightweight.
From casual excursions to your downstairs 7-11, to that distant relative's wedding at the Hilton, these multipurpose 10Oz cotton canvas carriers will keep all your belongings conveniently stashed in one place so you never have to think twice about the hassle of bringing a bag out again.
Print Characteristics:
Easy and cheaper to print on (Silkscreen and DTG)
Best suited for graphic prints, brand logos, words and phrases, in a central location on the bag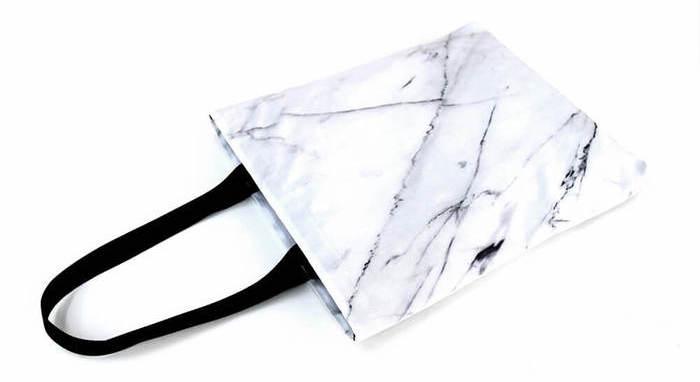 Made of 100% polyester. Similar to the cotton tote bags in function, but with the added value of being able to accommodate a full bleed and full colour design. The whole bag is your canvas!
It's just a little bigger, heavier, and thicker, but that's exactly why we call it a shopping bag -- it's sturdy enough for all your heavy duty retail therapy and oddly shaped groceries. Never worry about your egg trays tearing through your plastic bags again. Better yet, feel better about your carbon footprint when you say 'No' to those plastic bags.
Print Characteristics:
Full colour printing (non-toxic sublimation ink technology -- print stays vibrant and does not fade even after multiple washes)
Best suited for full canvas patterns, coloured bags, designs that touch the seams, and brand artwork.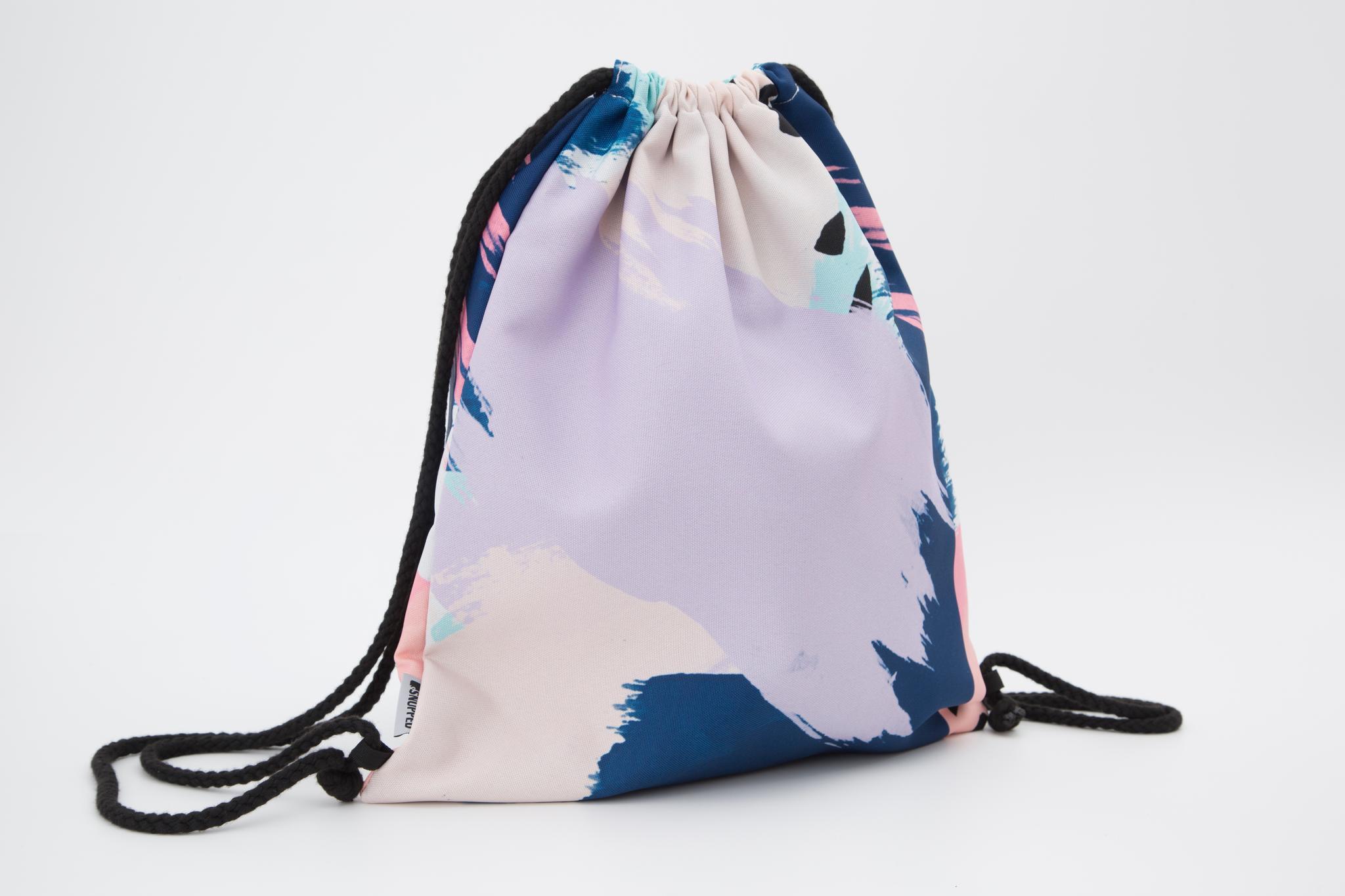 Size: 38 x 44.5 cm. 100% Polyester.
Made of the same polyester fabric as the reusable shopping tote (above) and printed using the same technology, this bag shares the same print characteristics.
Its main difference lies obviously in its function as a drawstring bag -- carried on both shoulders and bunched in at the top -- do bear that in mine when you're coming up with a design for it!
As functional and versatile as the tote bag (and probably more ergonomically sound), the drawstring bag is a slighlty more casual take on that go-to, one-compartment bag. This means that you can carry more with greater comfort and ease for a longer period of time. Perfect for sporting activities!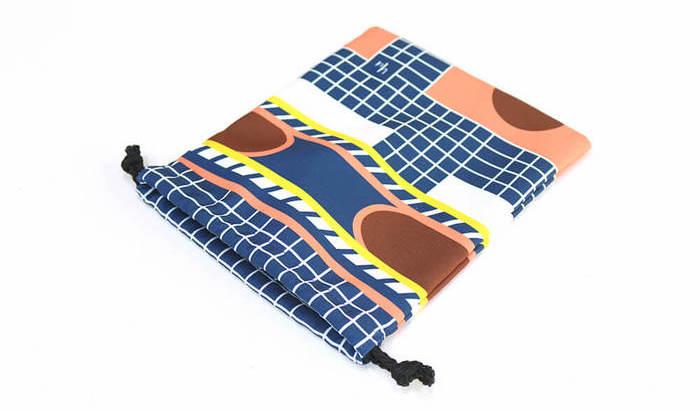 Size: 21 x 25.5 cm. 100% Polyester. Nylon strings.
A smaller variant of the larger drawstring bag, the drawstring pouch helps you to store and organise your everyday items. Chuck your keys, wallets, mobile and USB devices in this simple and customisable essential!
This handy little thing is perfect for printing your brand logo and other full-colour designs. It is versatile, ubiquitous, and is easily taken everywhere, including overseas as a neat travel pouch!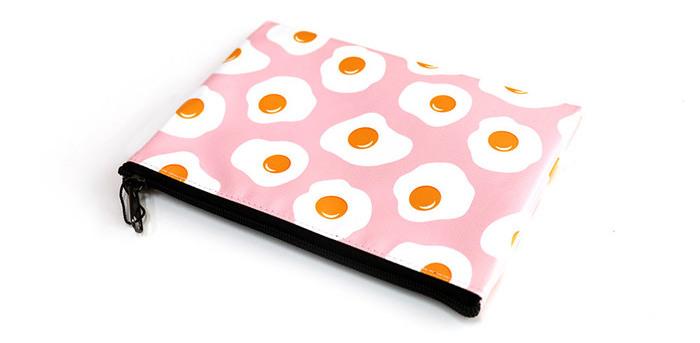 Sizes: S – 20 x 14 cm, M – 23 x 16 cm. Waterproof PVC Tarp Canvas.
For those who prefers zippers, the zipper pouch was made for you. It's waterproof and provides works great as a makeup or accessories pouch Customise it with your own prints (we love cute patterns! -- as seen above) and
Sizes: S (35 x 25.5 cm), M (39 x 28 cm). Waterproof PVC Tarp Canvas.
Protect your laptop from spills and stains with our customisable waterproof laptop sleeves! It also holds your documents and other small stationery that you might need on hand, and comes with smaller slots to organise your items.
The best part: you use something that truly reflects your style and who you are.
For any enquiries, feel free to drop us an email at hello@merchfoundry.com
MerchFoundry helps you source and fulfil print merchandise at unbeatable prices and speeds any where in the world.
We make brand merchandise simple and pain-free -- check us out today.