Dickies Scrubs Review 2023: What Do Nurses and Doctors Think?
Overview
Dickies has been around for almost a century. 
They started off as a bib-overall manufacturer in 1922, later moving onto producing a huge range of workwear.
Then in the post-war boom of the 1950's, Dickies became known for their focus on quality for the 'Men of Production.'
So it's no surprise that when they started producing medical scrubs, consumers flocked to the brand for durable yet comfortable healthcare apparel.
But now that the Dickies brand has been acquired by another company, does it still stand for quality?
We'll find out in this in-depth Dickies scrubs review.
​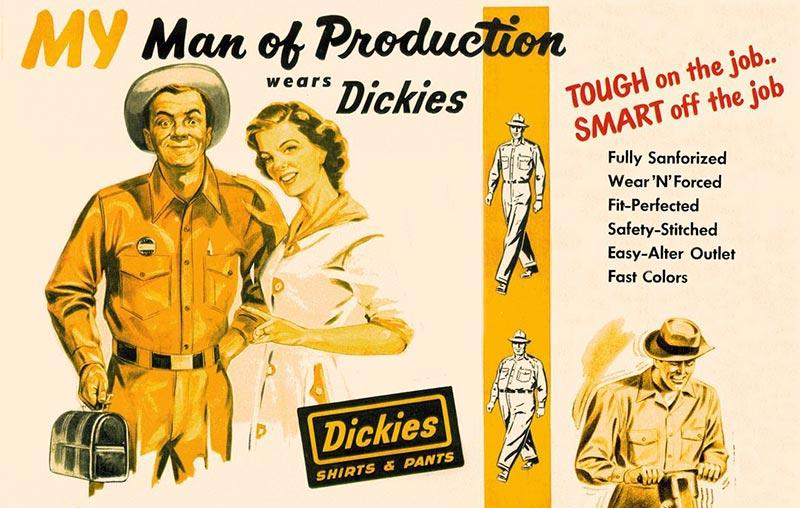 How We Evaluated the Brand
We talked to healthcare and dental professionals globally who have worn Dickies scrubs.
They gave us their honest opinions on the products, which we sorted into these five criteria:
Comfort, Mobility, and Fit
Functionality
Material and Breathability
Care, Maintenance, and Durability
Cost
We then gave Dickies scrubs a score for each of these categories along with an overall average.
1. Comfort, Mobility, and Fit
If you're going to be in medical scrubs for a good 12-16 hours, they had better be comfortable.
Ideally, your scrubs should:
Fit you well and be neither baggy nor inappropriately tight

Be comfortable especially at the end of a long day

Allow you to squat, bend over, and reach in various directions without exposing you
But note:
Dickies doesn't promise the "perfect fit" that Figs scrubs do.
But as far as we can tell, they're excellent all-rounders with styles and sizes to accommodate a wide range of body types and environments.
Said one nurse, "Plus sizers rejoice: I got a 3X Large [scrub pants] and it fit great in all the right places. I don't worry that I'll tear my pants when deep squatting, sitting, or bending over. Unhemmed, the pants are just the right length."
And another nurse: "My Dickies scrub top fits me well. Not as flattering as the Cherokee iFlex, but I love all the pockets."
Read also: [Cherokee Scrubs Review] How Good Are These Scrubs?
More petite builds like Asians should also know that Dickies tends to run large. Unless you're planning to wear an undershirt underneath, we'd recommend sizing down.
For the most part, Dickies also does well in the comfort department.
The pricier Dickies GenFlex line was especially popular with our nurses. Made of 52% cotton with an elastic waistband and ribbon drawstring, the cotton-polyester-spandex blend gives it breathability, keeps you cool, and still allows for a bit of stretch.
The only downside is that the women's cargo scrub pants are low-rise elastic with a ribbon drawstring. A couple nurses mentioned that there simply wasn't enough material to "cover the crack" when squatting. Unless the drawstring was tied tightly, the scrub pants also tended to slide down.
That said, others mentioned that the low-rise fit was comfortable as long as they wore scrub tops that were long enough. "Don't expect to be able to tuck your top in," one nurse cautioned.
"I went with the men's GenFlex scrub pants instead. They run a bit larger, but if you can get one in your size the men's scrubs are heaps more functional," another female nurse advised.
But you might want to try on those Dickies scrubs in-store if you can -- several of our nurses reported having to get different sizes for their scrub tops and bottoms.
One even ended up returning her scrubs multiple times (via an e-tailer) as Dickies tends to run large.
Our Score: 7/10
2. Functionality
If pockets are your main concern, Dickies GenFlex scrubs are the way to go.
The women's cargo scrub pants have a whopping nine pockets, while the scrub top has another two.
The men's GenFlex drawstring cargo scrub pants have just as much functionality -- one doctor even mentioned that "they have so many pockets that I don't think I'll ever find a use for all of them."
For optimum functionality, here are our recommendations:
Men
Dickies EDS Signature Men's V-Neck Top: "These were a bit oddly shaped like a trapezoid, but I still like them for all the pockets. The three main pockets have smaller seams and pockets for your pens and other knick knacks."
Dickies Dynamix Natural Rise Jogger Scrub Pants: "These have enough pockets for my phone, stethoscope, and pens. I also found them amazingly comfortable and superior to my Figs jogger pants. They don't have a zippered fly like the Dynamix scrub pants, but those were waaay too revealing in the crotch area anyway."
Dickies Gen Flex Utility Drawstring Cargo Scrub Pants: "These are my favourite pants by far. The pockets are deep enough that I don't worry about stuff falling out, and plentiful enough that I sometimes forget which pocket I put my stuff in. I had to get them hemmed because they were too long, but that might work to your advantage if you're tall."
Women
Dickies EDS Essentials Women's V-Neck Scrub Top: "Tons of pockets and silky smooth fabric. Pen marks also come out easily in the wash."
Dickies Xtreme Stretch V-Neck Scrub Top: "Multiple pockets, which are a must-have. Animal fur doesn't stick to it like with cotton, and the material is lightweight and moisture-wicking."
Dickies Gen Flex Mock Wrap Scrub Top: "Plenty of pockets. I love the stitching patterns of the Youtility scrub top as well!"
Dickies Gen Flex Cargo Scrub Pants: "It's nearly impossible for me to find scrub pants that fit my pocket needs, but I finally succeeded with these."
Our Score: 9/10
3. Material and Breathability
While Cherokee has had to work hard to shed their reputation of "stiff fabric that eventually softens," Dickies scrubs don't seem to have that reputation.
One nurse said of her Xtreme Stretch Fit scrub pants, "These are not at all like the thin hospital scrubs you get. More like thick, stretchy yoga pants. Very soft and they move with you, but make sure you do your research and get the right size."
The Gen Flex line is more lightweight. 
One veterinarian showed off the cuts her animals had made on the thinner cotton blend: "I actually like the lighter material because it's soft and comfortable. I just wish it held up better under animal nails."
But the consensus is that while Dickies scrub fabric is generally soft, it is distinctly different from the Figs scrubs fabric.
"I got Dickies scrubs a while back, then switched to Figs. The difference was like night and day. My [Figs] scrubs are extremely comfortable and stretchy in the right places."
Then again, Dickies fabric still scores well in other areas.
Raving about his scrub top, one doctor said, "the fabric doesn't wrinkle easily and it has a good amount of give as I go about my workday. It maintains temperature like quality workout clothes, and doesn't fade or go white even when hit with a bleaching antiseptic at work."
"I get hot easily and hate most scrub fabrics because they don't breathe. Not the Dickies though. It fits well and stays cool. Worth the extra bit of money."
But while Dickies has more hits than misses, they seem to be way off the mark with their Men's Dynamix Cargo Scrub Pants:
"The fabric is thin and way too revealing in the crotch area. These people don't care about frontliners."
"If your main priority is showing off your assets, the Dynamix Cargo Pants are for you. As for me, I'd rather not get charged with sexual harassment every time I stand up or sit down."
Our Score: 8/10
4. Care, Maintenance, and Durability
Dickies has come a long way from the small family-owned business it once was.
But if the feedback is any indication, they've stayed true to their 1940's slogan: "Dickies are stronger -- Dickies wear longer."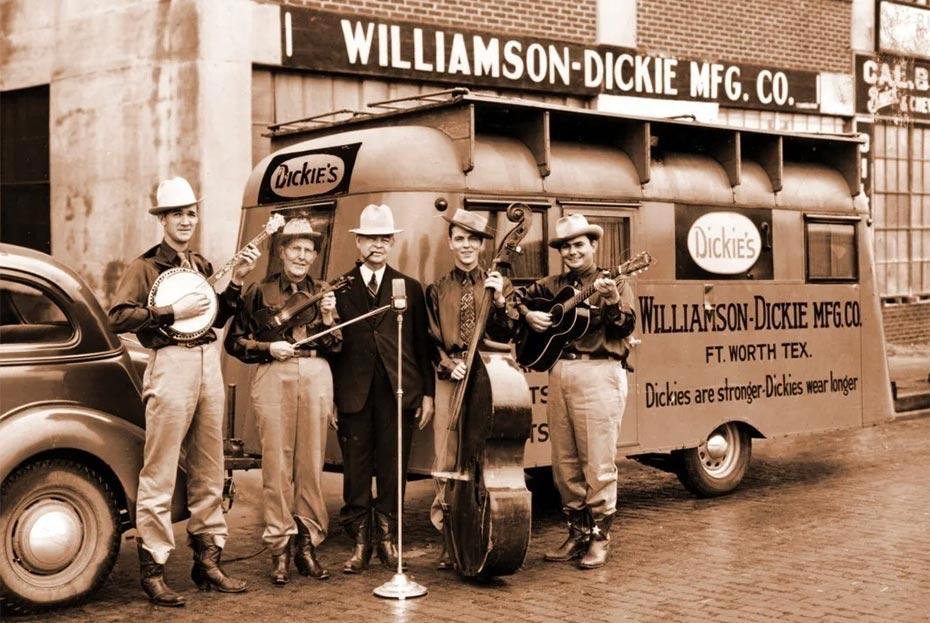 Said one male doctor, "I've had my Dickies scrub top for eight years. Not exaggerating. I would've kept it for longer, but there was a work-related incident I didn't want to expose my washing machine to. Bought a Dickies replacement recently that looks like it'll last at least as long."
And a nurse said of her GenFlex scrubs, "They're really good quality and last a long time. I haven't noticed any defects even after years of washing and wearing the same nursing scrubs."
That said, a few of the people we spoke to said the colour on their Dickies scrubs faded a bit after the first wash. One doctor swears by the salt and vinegar colour fast treatment -- according to him, "it solved the colour bleed problem."
The fabric of Dickies scrubs also doesn't seem to have a huge problem with lint, either.
Said one doctor, "Most of the other cotton scrubs I've tried attract lint like crazy. My Dickies scrubs don't have an issue with it though."
And though not all of their products come with a "wrinkle resistant" promise, a decent selection does.
"My [Dickies Xtreme Stretch] scrub top has been great. I'd say I got what I paid for. It doesn't shrink or fade and doesn't wrinkle out of the dryer."
Our Score: 8/10
5. Price
Like Cherokee scrubs, Dickies are priced in the middle to mid-upper end of the range.
But many advocates of Dickies claim that they've worn their scrubs for a good number of years, which signals good value for money.
It seems that while they've evolved to keep up with the times, the Dickies brand hasn't strayed far from their original vision of providing hardy workwear for blue-collar workers.
"I had to try on a few styles before I found one that fit me perfectly. But now I don't see a real reason to switch. My scrubs are comfortable, keep me cool, and generous with pockets. If it ain't broke, why fix it?"
Our Score: 9/10
Summary
Comfort, Mobility, and Fit:
7/10
Functionality:
9/10
Material and Breathability:
8/10
Care, Maintenance, and Durability:
8/10
Price:
9/10
Overall Score:
8.2/10
Dickies has nearly 100 years of experience in producing apparel and it shows. As an all-rounder, the Dickies brand offers excellent value for money and a good choice for those overwhelmed by the number of nursing scrub options on the market today.
Manufacturing plants, hospitals & labs use MF to automate orders and manage their uniforms.
​
​