MF Order Management Platform
Uniform Management Made Simple. MF is the all-in-one platform that helps you deploy an end-to-end solution for uniform, workwear, and PPE management. Get Started
Everything in One Place
The Dashboard gives you quick access to the most important features. Repeat an order, purchase multiple items on the fly or check on order statuses, we got you covered.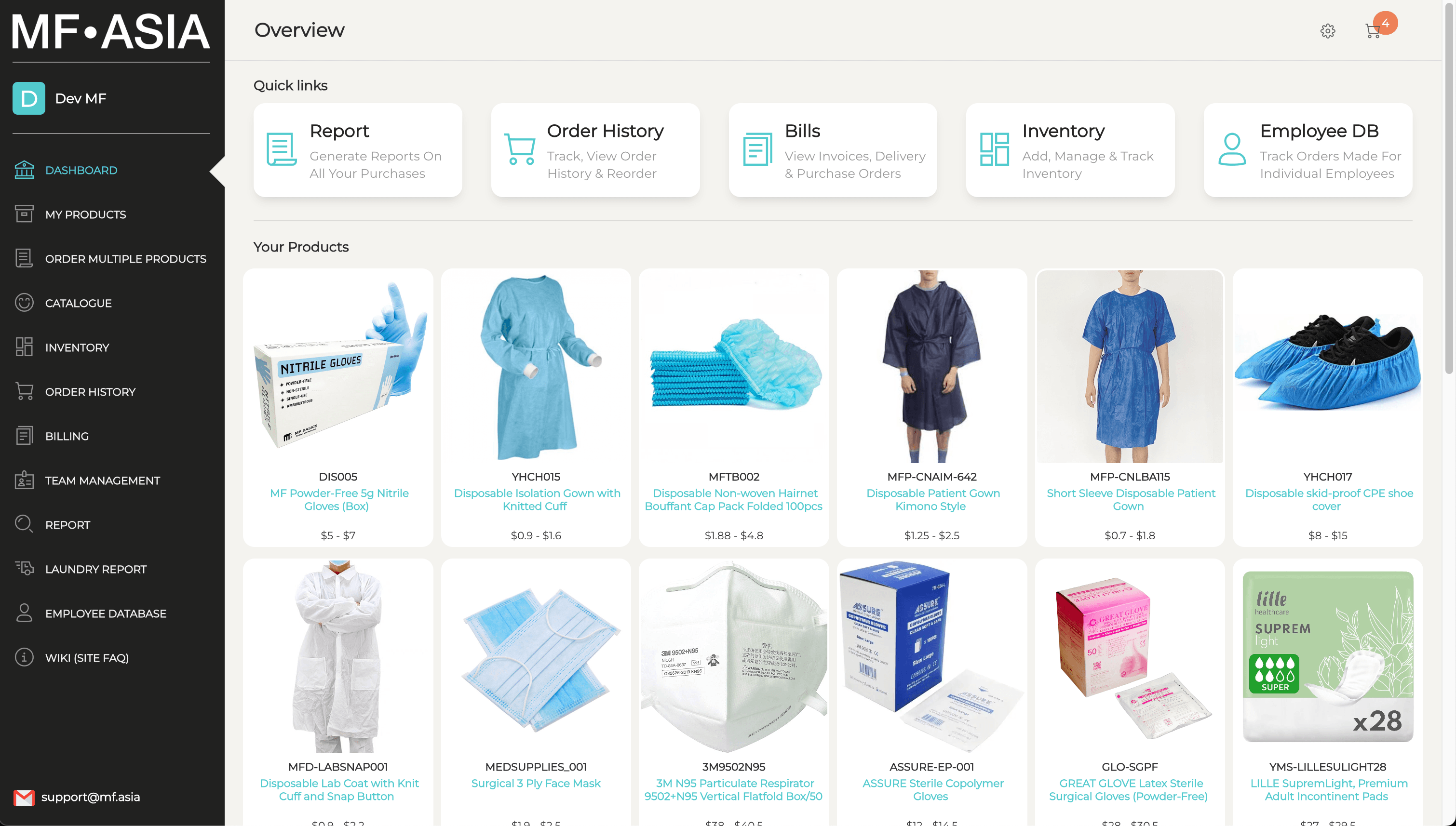 Place Orders with your Employee database
Order the entire sets of uniforms for an employee with one .csv file. On top of that, MF will index, capture & prepare the uniform for all the different variables of an employee. The quantity, size, nametag, designation, lockerids & RFID tags. Never copy & paste data or send employee information via emails.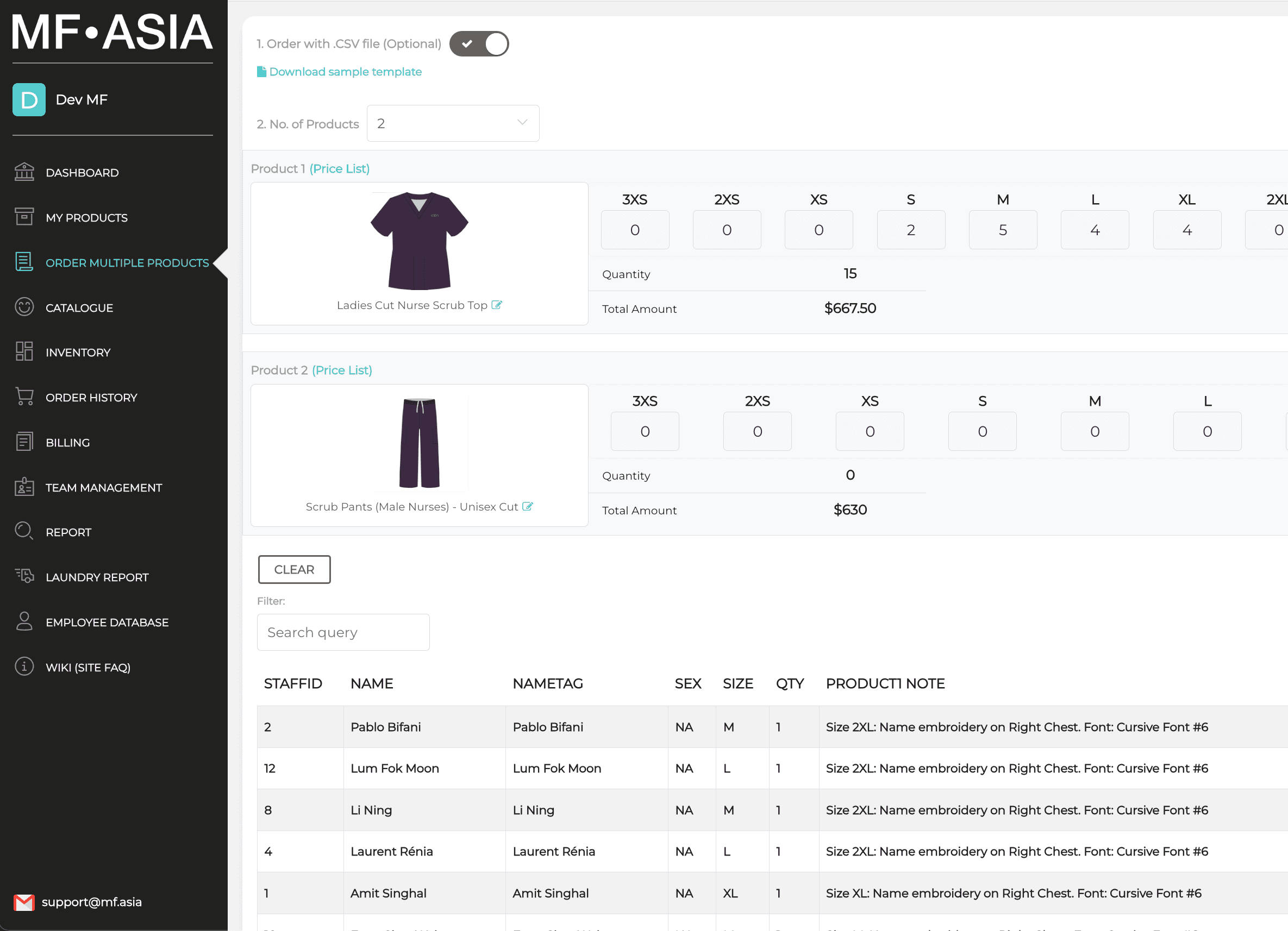 Track orders made for individual employees
Uniform refreshes can get tricky. Search and track uniform order history simply by searching for the employee's ID/name. MF will pull up all purchases that were related to that uniform. Track date of purchase, quantity of purchase and various other variables.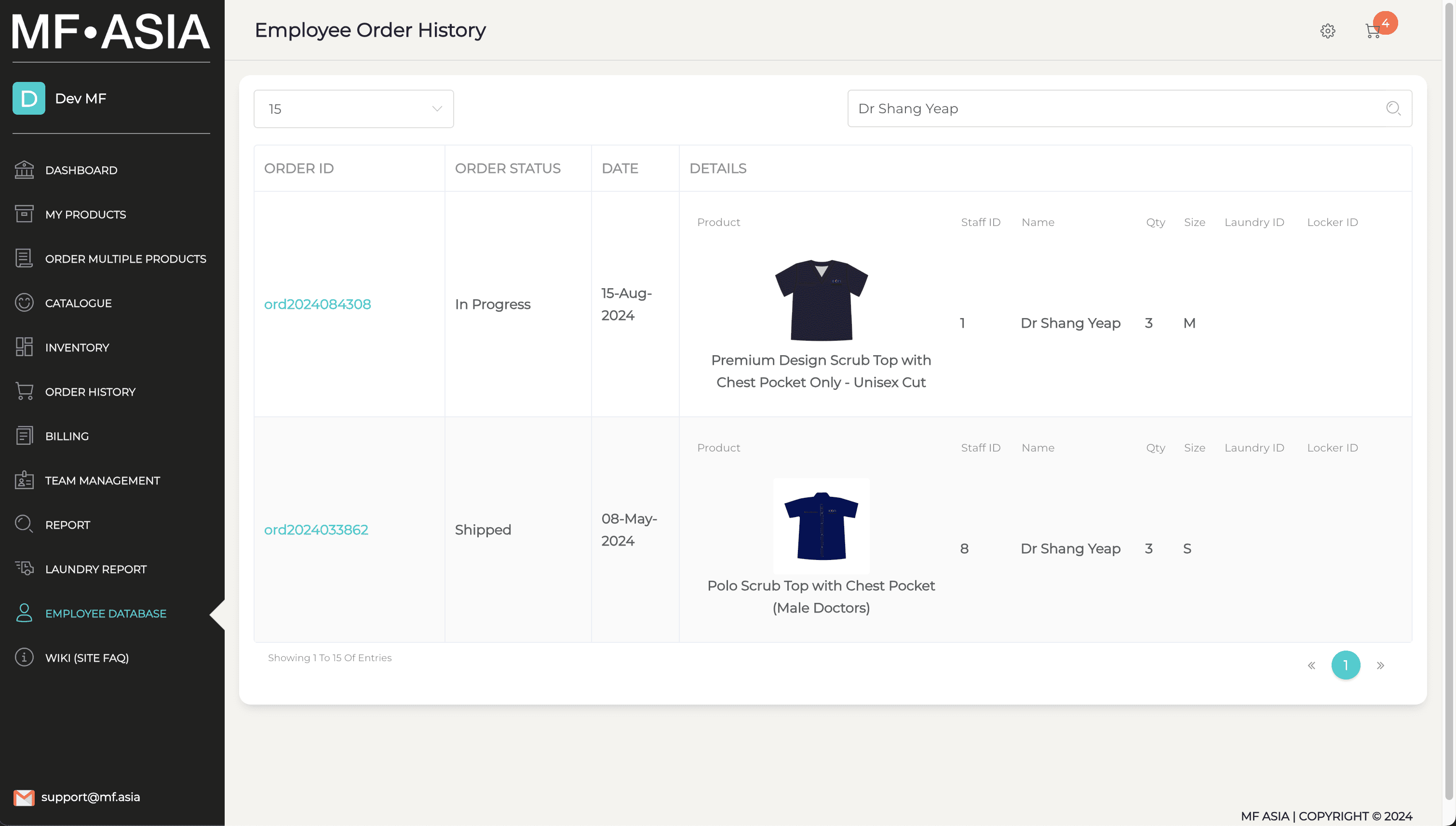 Billing Dashboard
Access all your order and billing information on a single page. Download invoices, Delivery Orders, Purchase Orders & automatically email these information to finance. If you're connected via Punchout , this process is even more convenient as all invoices will be automatically uploaded to your procurement software.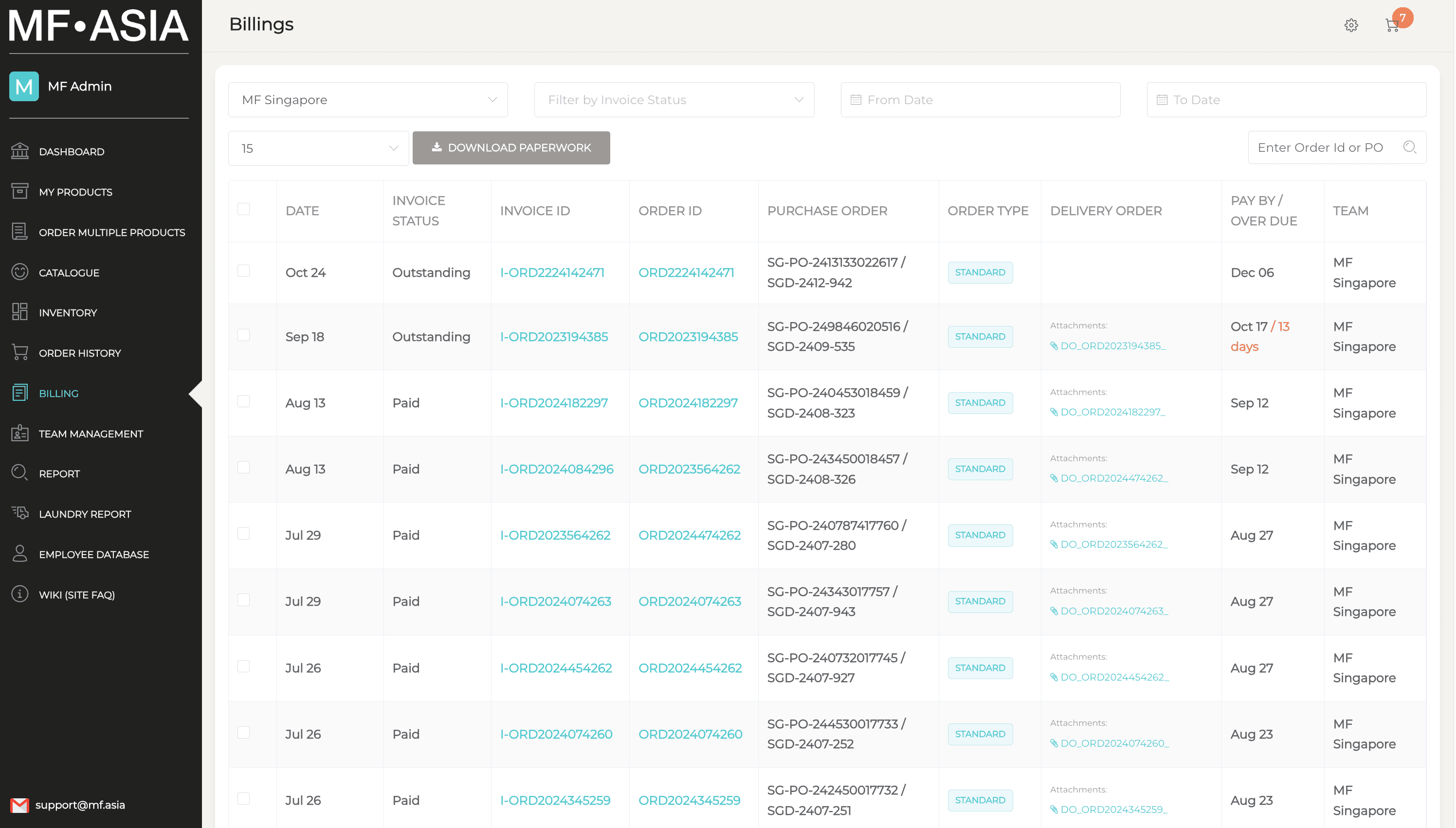 Collaborate
Add, invite and manage stakeholders into your team. Keep everyone in sync, procurement, finance, human resource, project managers, and marketing.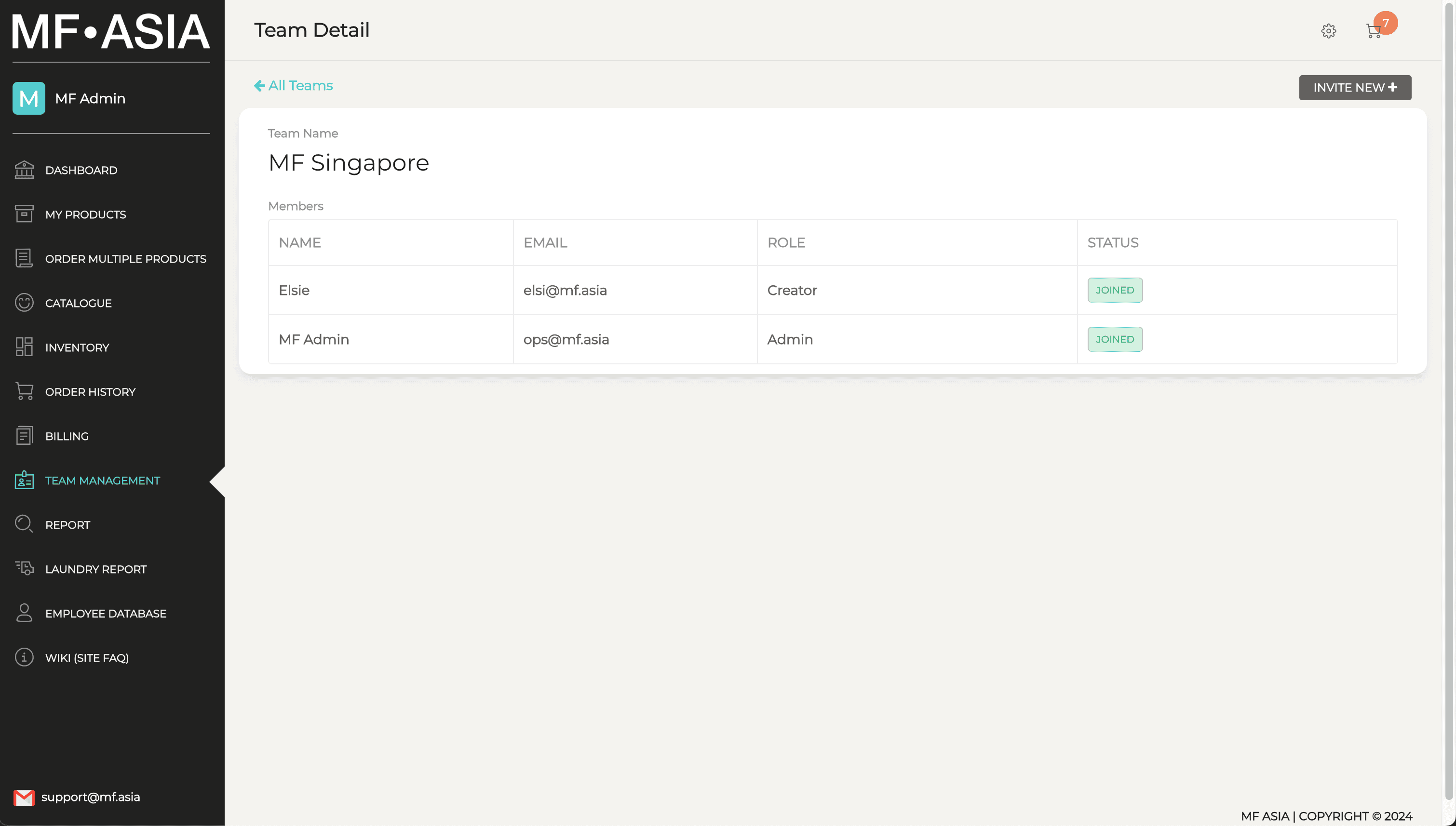 Ready to dive in?
Start your first project in minutes.